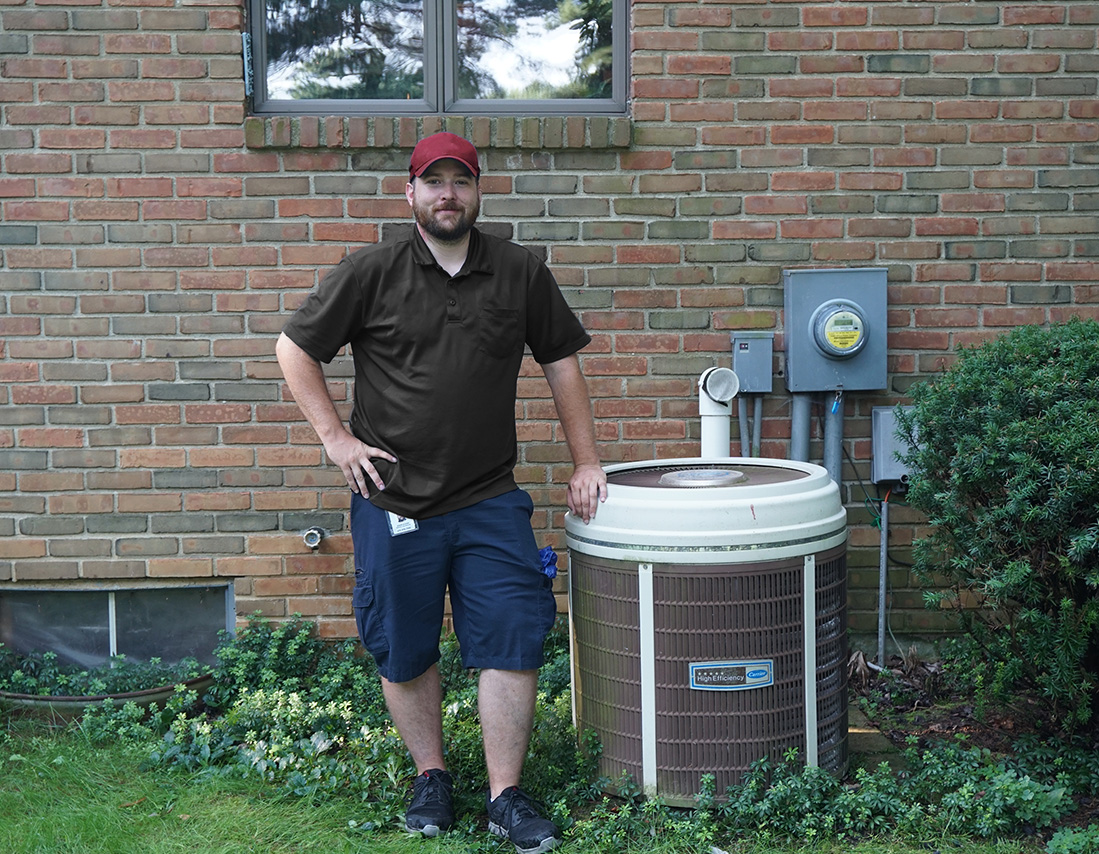 AC Maintenance in Huber Heights, Ohio
There are two types of coils in your AC unit or heat pump; your indoor evaporator coils and outdoor condenser coils. These coils can become clogged with just about anything over time, depending on where they're located in your home. This could include dirt, bacteria, pet hair, tobacco smoke, even rust.
These things cause erosion, deterioration, and eventual malfunction of AC equipment. Having the equipment cleaned regularly is important. We recommend this at least once a year. Can't remember the last time your coils were looked at or cleaned? Then, it's probably time for HVAC maintenance.
3 Cooling System Maintenance Tips

Keep Spaces Open
Be sure to clear away any plants and debris from your outdoor intake and exhaust vents. Make sure that nothing is getting in the way of good quality air flow to your AC unit. In general we suggest maintaining a three-foot radius around your unit.

Keep Your Warranty Valid
When you have a new AC unit installed, the manufacturer will mandate you to get regular maintenance performed by certified professionals in order to keep you warranty valid. If you fail to keep the regular maintenance up, for even one season you might find yourself on the hook for the full amount of repair or replacement costs due to an invalid warranty.

Regular Duct Cleanings
Be sure to open your registers and look inside regularly to make sure that your air ducts aren't dirty. Your air ducts are notorious for collecting dust through the offseason here in Huber Heights, OH. If you find that your air ducts are dusty or dirty it may be time to schedule a seasonal maintenance with one of our certified technicians!