High-Quality HVAC Services in
Centerville, OH
Here at Huber Heights Heating & Cooling we  are proud to serve the residents of Centerville, Ohio, (and those in surrounding communities) with a superior level of customer service that our competitors can't match. In each and every visit we make to area homes, we strive to make sure each and every customer has a Five Star Experience ‒ each and every time; 100% Satisfaction Guaranteed!
Our service vehicles show up to your home on time and fully equipped with all types of up-to-date HVAC equipment, technology, and tools. We have a huge variety of furnace filters, HEPA filters, and AC filters, all sorts of air filters. We keep up with the latest technology in thermostats, including smart thermostats and programmable thermostats, which are incredibly convenient. We repair AC fans and AC compressors, as well as recharge refrigerant levels, which should only be performed by a professional. We also service gas and electric furnaces, heat pumps, and all other types of heaters, heating systems, ventilation systems, and Indoor Air Quality products like humidifiers and dehumidifiers, air purifiers, and UV Lights outfitted for HVAC systems. Call us for an appointment today!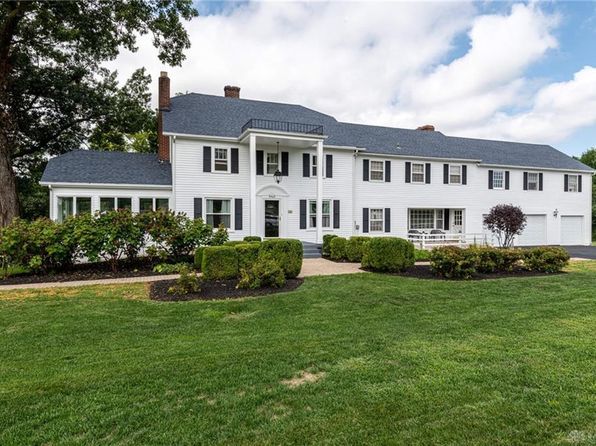 Learn More About
Centerville, OH
With a population of more than 23,700 people, the City of Centerville is a suburb of Dayton located in Montgomery County, with a small portion of it in Greene County Because it's between two rivers and it's a central location to cities like Dayton and Lebanon, Benjamin Robbins originally named the community "Centreville" after his hometown, Centreville, New Jersey. By 1900, the U. S. Post Office formally changed the spelling of the town's name to its current spelling, Centerville.
Today, Centerville is home to the largest cluster of early stone houses in the state of Ohio. Later, these homes earned a listing on the National Register of Historic Places. Located near Main Street and Franklin Street (State Routes 48 and 725) the older neighborhoods of downtown Centerville are now called the Architectural Preservation District. To this day, the area is a reflection of the "Main Street Downtown" era that molded American towns and cities throughout the early 1900s. Constructed prior to the First World War, most of the buildings in the APD display a diversity in architectural styles. Their detail and rich craftsmanship have made them an asset to the Centerville community. On Dec. 2, 1968, Centerville attained the status of city. It's Town Hall Theatre, which is in the "Heart of Centerville," has served the community for more than 70 years. The "Heart of Centerville" also features a selection of local restaurants, boutiques, and other businesses in a historic setting which also includes Ohio's largest collection of early stone buildings.