Install a High-Efficiency AC Today
Considering an A/C unit replacement? A new AC unit is a major home investment. You should find a trustworthy, HVAC company for the job. With over 45+ years of industry experience, our technicians have installed, replaced and repaired thousands of AC units. For Air Conditioner Installation or Replacement in Huber Heights, OH call the AC experts at Huber Heights Heating & Cooling!
Live comfortably in your Huber Heights, OH home starting today. We can repair, maintain, and replace any type, make, or model of the air conditioner in the area. Don't hesitate to give us a call or request a free online quote for more information on AC Installation Services.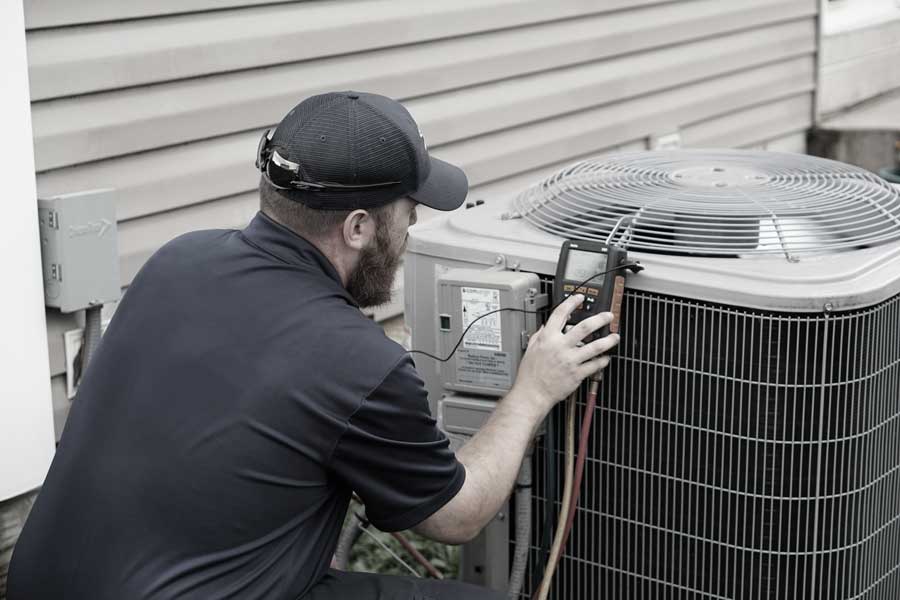 When do You Need to Replace an AC Unit?
As a general rule of thumb, your AC may be up for replacement if it's been 10-15 years since it was installed. A heat pump will last about 15 years. This, of course, varies depending on the efficiency of the unit and if it was sized correctly for your home, the manufacturer, how it was installed, how repairs were handled, and how consistently it was maintained (new filters, calibration, cleaning, etc.).
You definitely need an HVAC repair tech when you experience the following, but keep in mind that any of these "signs" could also point toward needing a new unit:





Oily Residue (on unit components)

Higher than Usual Electric Bills
 How Efficient is a New AC Unit?
AC systems older than just a few years cost more to run, adding up to yearly expenses that might not make sense. Replacing your air conditioning system with a newer high-efficiency AC unit can reduce your monthly cooling bill by up to 50 percent. Your equipment will "pay for itself" fairly quickly. Meanwhile, you'll be enjoying better temperature control, a quieter running system, and finally, ideal indoor comfort. We'll make sure you get an AC unit or heat pump with a S.E.E.R. rating and output that makes sense for the size of your home, so you're not paying for energy you can't use or feeling the heat for a lack of it.
Featured Deal:
Free Estimate
Are you in the market for a new furnace unit for your Huber Heights, OH home? Our install team has installed thousands of different types of furnace systems all over Dayton, Ohio. Our team is knowledgeable and can answer any and all questions about your furnace. We only carry products from trusted HVAC manufacturers like Amana, Carrier, Trane, Goodman, and more. Get a free online estimate from us for air conditioner installation. We'd be happy to come out and assess your HVAC system!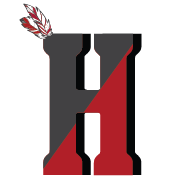 $0 Instant Online Estimate
Our AC Unit Installation Process is Fast and Easy.  
Once you make the decision to replace and install a new air conditioner or heat pump, we can generally remove the old system, install the new one, connect the electrical and ductwork, test and calibrate the controls, and have the new system going again in a single day. Getting on our calendar at Huber Heights Heating & Cooling is easy because our Huber Heights, OH team of technicians do this work all day, every day. We show up first thing in the morning and don't leave until the job is done. 
We Clean Up the Mess, so You Don't Have to!
Our HVAC technicians are conscientious about your home. We wear shoe covers when they are indoors.  Our trucks are stocked with drop cloths, coveralls (to work in dirty attics, basements, and crawlspaces), brooms, dustpans, garbage bags, shop vacs… essentially everything needed to complete the job thoroughly and efficiently.
When we install a new central air system, we remove all the packaging, the old equipment, and any debris created by the job. You're left with the new unit, instruction manuals, and a cool comfortable home. We always perform a final walk-through on every job to ensure that we haven't missed any loose ends.
We're Qualified and Our Vans are Stocked! 
There are a lot of heating & cooling companies in Huber Heights, OH wanting your attention, especially when you have the least amount of time imaginable! So our promise is simple: If you see a heating & cooling technician in our uniform, he'll be both state-licensed and NATE-Certified. All of our technicians are also W-2 employees of our company which means they answer to us for every minute they're in the field, at your home, and working on your equipment.
The technicians at Huber Heights Heating & Cooling complete many hours of extensive in-house training and pass written exams, code testing, and hands-on skill assessments, but their training doesn't stop there. Mandatory weekly training sessions keep them up-to-date on the latest in heating & cooling trends; the newest innovations; and the city, state and federal heating & cooling guidelines.
While there may be several ways to service an AC unit that are "OK," we follow an extensive set of "best practices" that we are constantly sharpening so you know you're getting the best quality workmanship in the Huber Heights, OH area.
All of our friendly NATE-certified technicians are also required to drive one of our fully stocked service vans, so that we can give you the best possible service in the shortest amount of time possible. Even if it's just an estimate appointment our technicians are always prepared to use our top-of-the-line diagnostic equipment to diagnose and fix your air conditioner issues on the spot!
From the time that our technicians leave the shop in the mornings, until the day is over and the last customer is serviced, we promise to use your unique skills and customer service to give you the best AC unit installation service possible!