Broken Furnace? We Can Help.
When you "crank up the heat" and nothing happens, it is time to call a licensed residential HVAC technician. Huber Heights Heating & Cooling employs some of the best NATE- certified technicians in the business.
Our team of heating and cooling experts offers a variety of furnace repair and maintenance services to help Huber Heights homeowners. We perform seasonal maintenance, system cleaning, and calibration of your heating system to keep your family warm and comfortable all season long. Ready to schedule? Call us Today!
When to Repair vs. Replace Your Furnace.

Age of Unit
On average you can expect a new furnace to have have a lifespan of between 15 and 20 years. The most significant factors that will  affect how long your system will last include how well it is maintanined and how well it was initally installed. If your furnace is around 20+ yers old it's time to start shopping for a replacement.

Still Blowing Warm Air
If your furnace is causing you concern with noises and unusual smells, but is still blowing out warm air like normal it might be time to consider scheduling a service call so that one of our highly experienced technicians can evaluate your furnace. There may be a chance to repair some of these smaller issues without replacing the enitre unit.

Strange Noises
Noises such as rattling, popping, screeching, and humming can stem from various issues such as unsecured ductwork, an unbalanced motor, motor failure, or declining parts. Each of these problems range in severity, which can make furnace repair a smart choice.
Featured Deal:
10% off Service Call
A poorly performing heating and cooling system will not fix itself. Avoid the discomfort and let one of our friendly, NATE- certified technicians figure out what's wrong with your heating or cooling system before it's too late!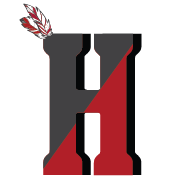 10% off Service Call
Book Now
It's Not a Promise, It's Our Guarantee.
When it comes time for service on your residential heating or cooling system, you want it done right. At Huber Heights Heating & Cooling, we don't make promises, we make guarantees. Our guarantee is simple: We guarantee you'll experience high-quality service from our NATE-certified technicians and friendly customer support from start to finish. We strive to maintain competitive pricing on all of our industry-leading, top-of-the-line HVAC products, and our expert repair, maintenance, and installation services. We offer free online estimates, online deals, and financing options to help along the way. 
No matter what situation you're facing, our team of certified technicians is equipped to handle anything that could come their way, 100% Satisfaction Guaranteed.