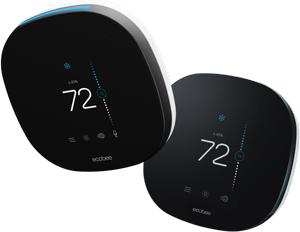 Upgrade Your Thermostat Today!
With their cool features and remote controllability, today's modern smart thermostats are a far cry from the old hockey-puck-looking knob on the wall many of us grew up with. Today's smart thermostats are programmable, smart home compatible, and they're useful for conserving energy and curbing overall heating and cooling expenses. Because these thermostats are so much more advanced, they enable superior control of your home's overall air quality and temperature. These thermostats are priced affordably, so investing in a thermostat upgrade means more savings in efficiency and improved overall temperature consistency throughout your home. If this interests you, we would be happy to show you the different smart, energy-efficient options to choose from.
If you're looking for more control over the temperatures in your home, our technicians at Huber Heights Heating & Cooling are the Indoor Air Quality experts in Huber Heights, OH! We want you and your family to live in comfort, breathing the best quality of air possible. Give us a call today to schedule services!
The 4 Types of Thermostats

Non-Programmable Thermostats
A non-programmable thermostat is very simple. Any time you want to change the temperature in your home, you'll need to adjust the setting on the thermostat manually. You cannot pre-program the thermostat to change your home's temperature while you're away or sleeping. A non-programmable thermostat is ideal for those who are rarely away from home.

Programmable Thermostats
With a programmable thermostat, you can pre-program it to adjust the temperature at any time of the day. Many programmable thermostats have daily and weekly settings. In doing so, the furnace doesn't have to work so hard to heat the home. This will decrease wear and tear on the unit. A programmable thermostat is especially ideal for those living in climates with drastic temperature changes.

Smart Thermostat
A smart thermostat easily integrates with various home automation tools and equipment. Over time, the thermostat learns your living habits and adjusts the temperature accordingly. It'll learn when you arrive home each day. As it notices patterns, it stores the information to achieve maximum heating and cooling efficiency. Many smart thermostats come with voice control features and are compatible with Google Assistant or Amazon Alexa. Smart thermostats are ideal for tech-savvy households that prefer optimal indoor comfort.

Wi-Fi Thermostats
Wi-Fi thermostats connect to a wireless network. You can access the network via your mobile device. This allows you to remotely adjust the thermostat's temperature. A Wi-Fi thermostat is also a programmable thermostat. This type of thermostat is particularly ideal for those who want full authority over a home's temperature setting even when they're away from the house.
Featured Deal: 
Wi-Fi Thermostat + Installation
Help keep your energy bills down by getting a programmable thermostat. Many families are gone all day or out of town for the weekend – programmable thermostats allow you to schedule everyday heating needs and have a vacation schedule as well, helping keep your home the perfect temperature for your busy life! Learn more about this deal and schedule today!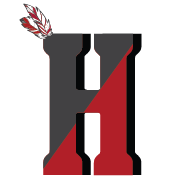 $299 WiFi Thermostat + Installation
SAVE $100 | REGULARLY $399
4 Tips to Improve Indoor Air Quality

Seasonal Maintenance
Keep your home free of dust, allergens, and other pollutants with regular maintenance. Be sure to change the air filters in your HVAC system periodically to keep air flowing smoothly.

Clean Rugs and Carpets Often
Carpets and rugs function similarly to an air filter. They capture tiny particles like dust and dirt by trapping them within their many fibers. Vacuuming once a week enables them to continue to serve this function and improve the quality of air in your home merely by existing. It's when they are full of dust and dirt that these particles are more likely to become airborne.

designate a "No-Smoking Zone"
Cigarettes, which contain a jaw-dropping 4,000 toxic chemicals, can contain up to 4,000 toxic chemicals. These molecules stick to the walls, furniture, and carpets. It's best to designate an area outdoors where the smoke isn't able to get inside.

Use Ventilation
Gas stoves, for one, release harmful gases like carbon monoxide and nitrogen dioxide. Whenever you cook in your kitchen, try to remember to utilize your kitchen vents. The same goes for using vents in the bathroom to keep moisture out of the home. If need be, in addition to using your vents, you can also open a window to let this stuff out. Proper ventilation is key to maintaining healthy indoor air quality.
Choose Us, You Won't Regret it!
Here at Huber Heights Heating & Cooling we understand the importance of clean air in your home. We have solutions for every budget, and we can help you and your family experience a fresher home that makes breathing even easier. Using top of the line products and technology at affordable rates, our courteous service professionals are the most qualified in the HVAC field and strive to give you the best customer service experience possible.