High-Quality HVAC Services in
Enon, OH
Here at Huber Heights Heating & Cooling we  are proud to serve the residents of Enon, Ohio, (and those in surrounding communities) with a superior level of customer service that our competitors can't match. In each and every visit we make to area homes, we strive to make sure each and every customer has a Five Star Experience ‒ each and every time; 100% Satisfaction Guaranteed!
Our service vehicles show up to your home on time and fully equipped with all types of up-to-date HVAC equipment, technology, and tools. We have a huge variety of furnace filters, HEPA filters, and AC filters, all sorts of air filters. We keep up with the latest technology in thermostats, including smart thermostats and programmable thermostats, which are incredibly convenient. We repair AC fans and AC compressors, as well as recharge refrigerant levels, which should only be performed by a professional. We also service gas and electric furnaces, heat pumps, and all other types of heaters, heating systems, ventilation systems, and Indoor Air Quality products like humidifiers and dehumidifiers, air purifiers, and UV Lights outfitted for HVAC systems. Call us for an appointment today!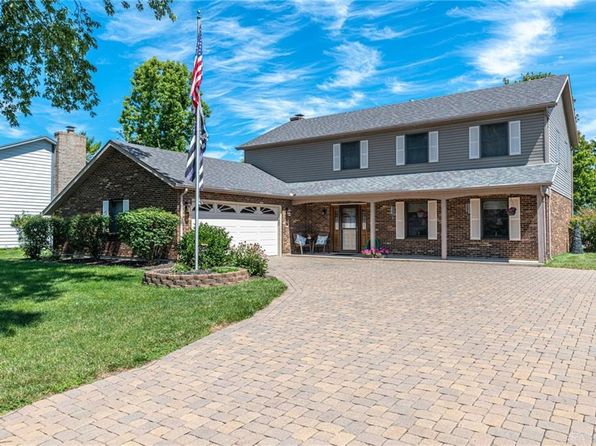 Learn More About
Enon, OH
The Village of Enon in Clark County has a rich history going back to the Native American cultures of prehistoric times.
Enon was first laid out in 1838; its name means "abundance of springs."
In 1850, Enon was incorporated as a village; it has a current population of around 2,400 people; it's home to the Enon Adena Mound, also referred to as the Knob Prairie Mound, which is the second largest cone-shaped Indian burial mound in Ohio. Historians believe the mound to have been constructed by the Adena Indians. As the principal village in Mad River Township, Enon is located along the old Springfield and Dayton Turnpike, which is seven and a half miles southwest of Springfield. Among its rich Native American history, Enon is home to a major Indian trail which ran between the Indian Villages of Old Chillicothe and Old Piqua. Prior to the advancement of Western civilization, the Enon area is known to have been the home of at least three distinct groups of natives. The oldest known to have called the land their home were the Adena. After the Adena came the Hopewell people, who were learned about from the excavations of the Campbell mounds. The most recent group were the Shawnee Indians, who lived at Old Piqua, which is the current location of the George Rogers Clark Park.
Sometime before 1798, the first European settlers came to Mad River Township. From 1817 to 1838, historians say the area was a flourishing agricultural center. The town itself was dedicated when the Springfield and Dayton Road was laid out. It was incorporated on March 15, 1850. While he was stationed at Wright-Patterson Air Force Base, Mercury 7 astronaut Virgil I. "Gus" Grissom lived in Enon with his family. Today, the town is the location of the headquarters of the Speedway gas station chain.