High-Quality HVAC Services in
Fairborn, OH
Here at Huber Heights Heating & Cooling we  are proud to serve the residents of Fairborn, Ohio, (and those in surrounding communities) with a superior level of customer service that our competitors can't match. In each and every visit we make to area homes, we strive to make sure each and every customer has a Five Star Experience ‒ each and every time; 100% Satisfaction Guaranteed!
Our service vehicles show up to your home on time and fully equipped with all types of up-to-date HVAC equipment, technology, and tools. We have a huge variety of furnace filters, HEPA filters, and AC filters, all sorts of air filters. We keep up with the latest technology in thermostats, including smart thermostats and programmable thermostats, which are incredibly convenient. We repair AC fans and AC compressors, as well as recharge refrigerant levels, which should only be performed by a professional. We also service gas and electric furnaces, heat pumps, and all other types of heaters, heating systems, ventilation systems, and Indoor Air Quality products like humidifiers and dehumidifiers, air purifiers, and UV Lights outfitted for HVAC systems. Call us for an appointment today!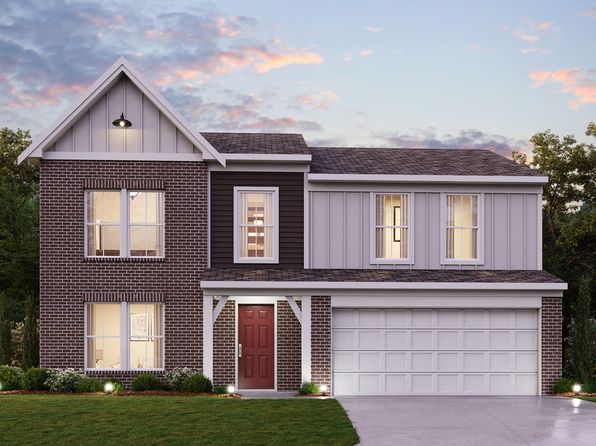 Learn More About
Fairborn, OH
The City of Fairborn has a population of 34,000 people and is located in Greene County, near the Dayton and Wright-Patterson Air Force Base; it has the unique distinction of being the only city in the world with that name, which is a combination of the names of the towns of Fairfield and Osborn, which merged in 1950 to make Fairborn. Fairborn is extremely rich with industry, history, art, military, education, and culture. At one point, Fairborn was the most populated city in Greene County, although it never was the county seat. Prior to European settlement, the area's rich history goes back to Native American tribes like the Shawnee Indians. Before that the Adena and Hopewell Indians called the area home.
The part of the city that was Fairfield had been settled by European Americans before Ohio became a state, with the first log cabin being built by George Greiner in 1799. Pioneers who were migrating westward and northward from Virginia and Kentucky thought the area near ideal for settlement because of its proximity to the Mad River. They moved here despite their encroachment on the natives, who at times raided the village and took prisoners. The settlers took prisoners as well but for the most part, historians say there wasn't any major bloodshed between them. The part of the city that was Osborn was originally settled in 1850 near what is now the Haddix Road/State Route 235 intersection, near the northern edge of Wright-Patterson Air Force Base.  The city is also home to Huffman Prairie Flying Field, which is now part of the Dayton Aviation Heritage National Historical Park. This 84-acre patch of rough pasture is considered the birthplace of aviation. The site is where the Wright Brothers made countless flights in the early 20th century, developed the first practical airplane, and trained hundreds of pilots.
In 1917, the United States Army Signal Corps purchased the field and added an adjacent plot of 2,000 acres. It was renamed as Wilbur Wright Field. In 1948 the area was merged by the US military with nearby Patterson Field and became Wright-Patterson Air Force Base. In 1950, Fairfield and Osborn were officially merged. From then until 1970, the Fairborn's six grew to six times its former, officially surpassing its county seat, Xenia, because of the massive expansion and development of the nearby Air Force Base.  Since the 1970s, Fairborn's growth slowed until the late 1980s, when it resumed a moderate pace. Since then, it was surpassed in population by neighboring Beavercreek, which is now the most populous city in Greene County. Nowadays, Fairborn is the home of Ohio's largest elementary school, which is Fairborn Primary School. The students there include children of military assigned to the Air Force base.
Every August, Fairborn hosts its annual Sweet Corn Festival. Every September, it hosts the U.S. Air Force marathon. Fairborn also has an annual 4th of July Parade.