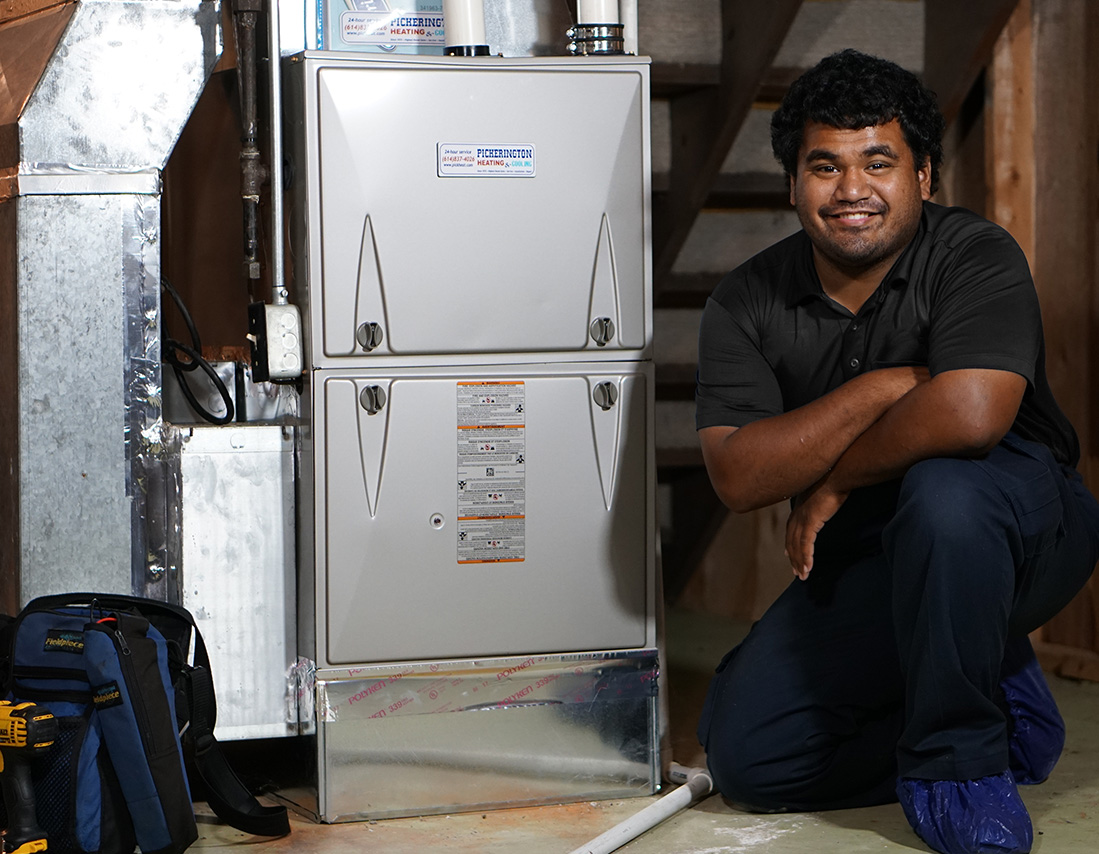 How Efficient is a New Furnace?
The cost to purchase a furnace can be high initially, but updating to a new system can slash your monthly heating bills dramatically, sometimes as much as 50 percent. High-efficiency gas forced-air furnaces that operate at 95 percent efficiency or more have been around for a while, but we still occasionally encounter older units operating to half their capacity or less. That means for every term of heating making its way into your home, another term escapes into an attic, crawlspace, basement, or through a furnace exhaust pipe.
Newer technology in higher efficiency gas and electric furnaces allows them to operate at different stages, or speeds, so they're not running at full speed constantly. When you're ready, we'll provide a complete, detailed price quote of everything included with your new unit, including the manufacturer, model number(s), and efficiency ratings and capacity (SEER, BTU), so you'll be able to make an informed decision about purchasing a new central heating system.
Repairing vs. Replacing Your Furnace.
Every now and again, we're called by a flustered homeowner for a "major" problem that's easily resolved with a minor fix (i.e. dirty filter, clogged drain tube, blocked exhaust vent, debris in the fan blades, loose wiring). Sometimes, the exact opposite happens.
Here's a quick checklist to let you know when it's time to call a licensed HVAC technician:

Energy Bills Increasing
Are your energy bills increasing even though your usage remains the same?

Increased Humidity
Have you noticed an unwanted increase in the amount of humidity in your home lately?

Uneven Heating
Are some of the rooms in your home getting warm while others continue to stay cold?

Frequent Repairs
Are you spending more then usual on heating repairs that don't include the your seasonal maintenance?

Contaminated Air
Have you noticed unwanted dust particles, soot, or even carbon monoxide?

Physical Deterioration
Does your heating system have water leaks, rust, corrosion, or a crack in the heat exchanger?

Unusual Noises
Have you noticed unusual noises, like sizzling, crackling, popping, buzzing, or humming?

Unusual Flame Color
Is your gas furnace burner flame blue, or is it a yellowish or orange color?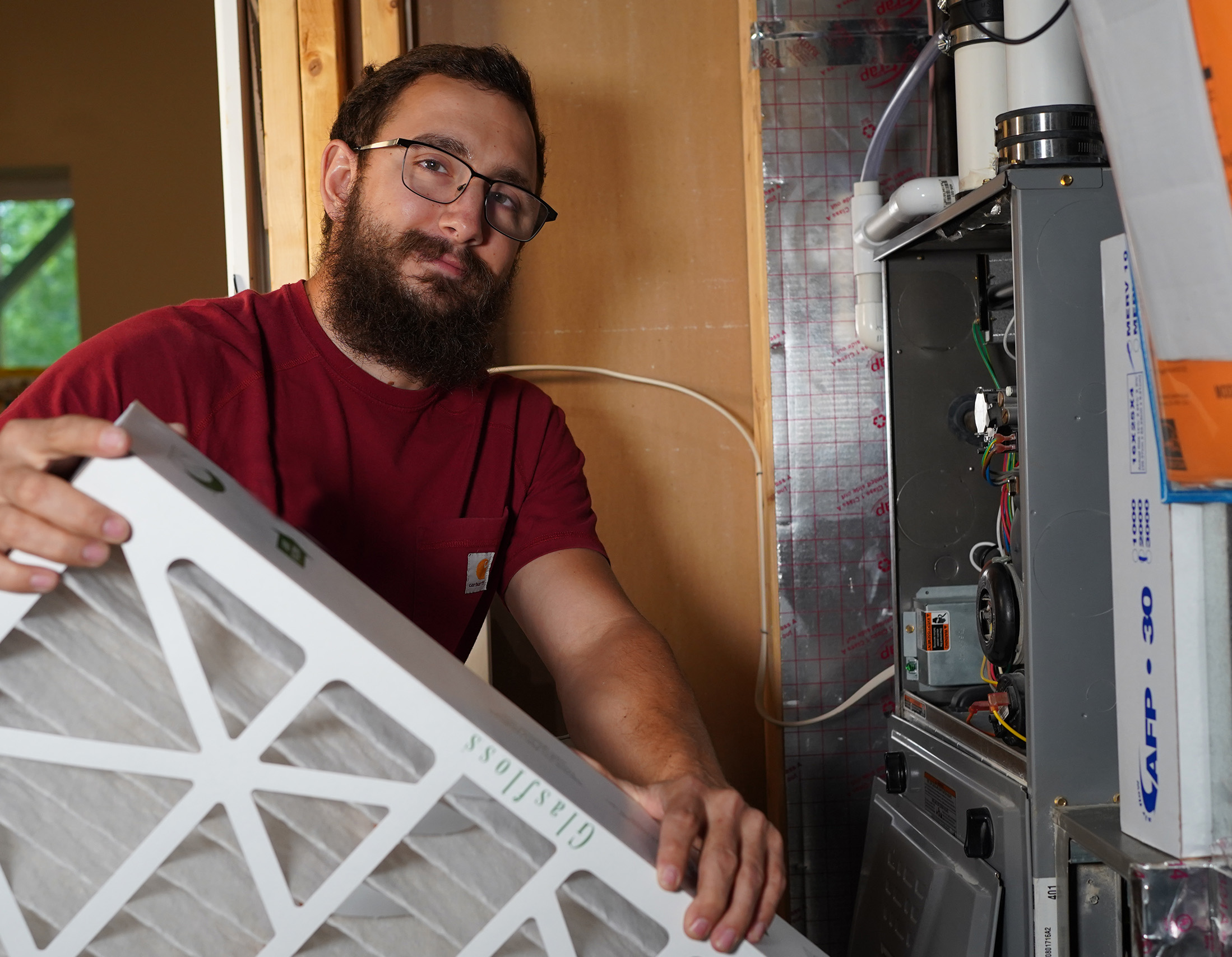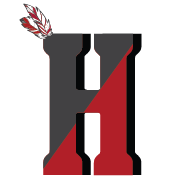 $0 Instant Online Estimate
Featured Deal: Free Estimate
Are you in the market for a new furnace unit for your Huber Heights, OH home? Our install team has installed thousands of different types of furnace systems all over Dayton, Ohio. Our team is knowledgeable and can answer any and all questions about your furnace. We only carry products from trusted HVAC manufacturers like Amana, Carrier, Trane, Goodman, and more. Get a free online estimate from us for air conditioner installation. We'd be happy to come out and assess your HVAC system!