Since they prevent the buildup of particles in both the ducts and the system, UV lights also promote good airflow and result in energy savings. They are great options for those who have installed effective air filters, air purifiers, and despite having regular HVAC maintenance performed, still find their indoor air quality needing improvement. Often, UV lights are the only difference between good indoor air quality and virtually perfect indoor air quality.
If you're looking to improve the Indoor Air Quality in your home with UV Lights, our technicians at Huber Heights Heating & Cooling are the Indoor Air Quality experts in Lebanon, OH! We want you and your family to live in comfort, breathing the best quality of air possible. Give us a call today to schedule services!
In the wake of the Covid-19 Pandemic, UV Lights are growing in popularity in the HVAC industry. Ultraviolet light helps to kill a variety of harmful bacteria and mold, but most UV lights have no action on some other allergens or dust. UV systems should prevent the organic build up on the surfaces of your HVAC system's coils, and in your ducts. An additional benefit of UV lights is that they improve airflow and the energy efficiency of your HVAC system, as well as eliminating the need for regular duct cleaning. UV lights for air purification are more important for people who reside in humid areas prone to mold growth or for those with severe health issues.
Organisms That UV Lights Eradicate:

Rhinoviruses (the common cold)



Mycobacterium tuberculosis
Featured Deal:
Blue Tube UV Germicidal Light System + Installation
UV lights work with your existing HVAC system to kill nasty airborne contaminants before your family breathes them in. Get ready to breathe easier with this healthy offer! Learn more about this offer and schedule today!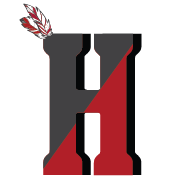 $399 Blue Tube UV Germicidal Light System + Installation
SAVE $100 | REGULARLY $499
Choose Us, You Won't Regret it!
Here at Huber Heights Heating & Cooling we understand the importance of clean air in your home. We have solutions for every budget, and we can help you and your family experience a fresher home that makes breathing even easier. Using top of the line products and technology at affordable rates, our courteous service professionals are the most qualified in the HVAC field and strive to give you the best customer service experience possible.