High-Quality HVAC Services in
Huber Heights, OH
Here at Huber Heights Heating & Cooling we  are proud to serve the residents of Huber Heights, Ohio, (and those in surrounding communities) with a superior level of customer service that our competitors can't match. In each and every visit we make to area homes, we strive to make sure each and every customer has a Five Star Experience ‒ each and every time; 100% Satisfaction Guaranteed!
Our service vehicles show up to your home on time and fully equipped with all types of up-to-date HVAC equipment, technology, and tools. We have a huge variety of furnace filters, HEPA filters, and AC filters, all sorts of air filters. We keep up with the latest technology in thermostats, including smart thermostats and programmable thermostats, which are incredibly convenient. We repair AC fans and AC compressors, as well as recharge refrigerant levels, which should only be performed by a professional. We also service gas and electric furnaces, heat pumps, and all other types of heaters, heating systems, ventilation systems, and Indoor Air Quality products like humidifiers and dehumidifiers, air purifiers, and UV Lights outfitted for HVAC systems. Call us for an appointment today!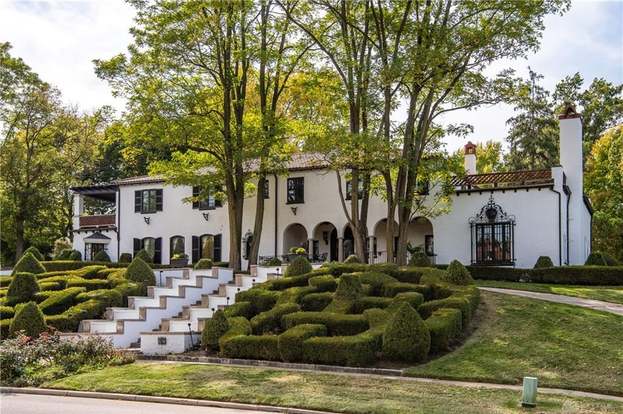 Learn More About
Huber Heights, OH
With a population of over 38,000 residents, the City of Huber Heights is located in Montgomery and Miami counties; it is a large suburban city near Dayton. Although it continues to grow and annex parcels of Miami County today, Huber Heights is the third largest suburb of Dayton behind Kettering, which has an estimated 56,163, and Beavercreek, which has 45,193. In modern times, Huber Heights maintains its motto as "A city with a vision, come grow with us!" Originally, Huber Heights was in Wayne Township, which is now defunct; on Jan. 23, 1981, it was incorporated as the City of Huber Heights, named in honor of Charles Huber, who was the developer who built a number of the houses that would later constitute the city. The area's suburban development began in 1956, with a total area of over 22 square miles. Currently, The Mayor of Huber Heights is Jeff Gore.
Huber Heights is located on land between the Mad River and the Great Miami River; it was developed northeast of Dayton. State Routes 202 (Old Troy Pike) and 201 (Brandt Pike) serve as the main north to south arteries. Shull Road, Executive Boulevard, Interstate 70, Taylorsville, Chambersburg, and Fishburg Roads are the main east to west arteries. The bulk of the Huber Heights sits between Needmore Road to the south and Interstate 70 to the North. Recent development has expanded the boundaries of the city north into Miami County near National Road.
Huber Heights' location near the intersection of I-70 and I-75 has long made it an attractive hub for the trucking industry. The city has a wide variety of tourist attractions, including music and entertainment venues, nature reserves, parks and museums.
Local Reviews
for Huber Heights, OH
Huber Heights Heating & Cooling
Rated
4.6
out of 5 stars based on
5
customer reviews
Powered by Nearby Now
---
Good
Richard

-

Huber Heights

,

OH



Review of Huber Heights Heating & Cooling
---
Professional and customer friendly
Paul

-

Huber Heights

,

OH



Review of Huber Heights Heating & Cooling
Overall my experience has been mixed. My heating unit is having intermittent issues that are apparently difficult to isolate because they are intermittent. So the trouble shooting is now into day 3. However, the technician has been very professional, works hard, is thorough, and has explained everything. So I am not the happiest customer in the world as I still have system issues, but Five Star Heating and Air Conditioning have been great.
---
Great service!
Leslie

-

Huber Heights

,

OH



Review of Huber Heights Heating & Cooling
Chad was awesome! Explained the details of my heat pump and found a piece that was wearing out. Fixed in under an hour.
---
Chad was competent, courteous, explained everything
bob

-

Huber Heights

,

OH



Review of Huber Heights Heating & Cooling
---
Really good service and knowledgeable tech's..
Chris

-

Huber Heights

,

OH



Review of Huber Heights Heating & Cooling
Good service... and customer service
---
Mike H.
Dispatched to customer's home to complete a safety check/tune-up of customer's AC/Furnace. All in working order & running efficiently.
Near
Huber Heights

,

OH

45424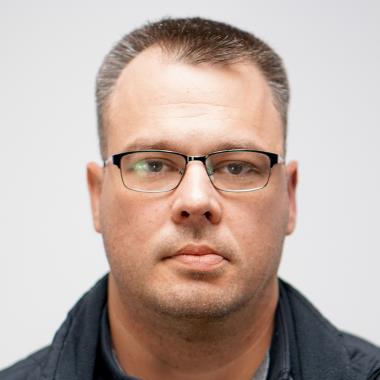 Josh A.
I had a callback on the installation of a 2020 Five Star gas furnace. Upon start up, the motor is pulling amps and then drops to 12.8 a short time later. The breaker that is tripping is a 15 amp breaker. Also, the system is only pulling return air in from a small vent in the wall. We could add a return.
Near
Huber Heights

,

OH

45424
Cody D.
I performed a diagnostic on a gas furnace. I smelled a strong gas odor when removing the door to perform a gas leak search. I found a leak at the gas valve and two other joints. I redid the gas joints and made sure they were all sealed. I also replaced the dirty filter.
Near
Huber Heights

,

OH

45424
Cody D.
I performed a diagnostic on a Goodman gas furnace. The system would start the ignitor and then would cycle voltage. This would not be sent to the gas valve. All safety's were closed. The board will need replaced. The inducer will also go out soon. The customer opted to replace the entire system.
Near
Huber Heights

,

OH

45424