High-Quality HVAC Services in
Wilberforce, OH
Here at Huber Heights Heating & Cooling we  are proud to serve the residents of Wilberforce, Ohio, (and those in surrounding communities) with a superior level of customer service that our competitors can't match. In each and every visit we make to area homes, we strive to make sure each and every customer has a Five Star Experience ‒ each and every time; 100% Satisfaction Guaranteed!
Our service vehicles show up to your home on time and fully equipped with all types of up-to-date HVAC equipment, technology, and tools. We have a huge variety of furnace filters, HEPA filters, and AC filters, all sorts of air filters. We keep up with the latest technology in thermostats, including smart thermostats and programmable thermostats, which are incredibly convenient. We repair AC fans and AC compressors, as well as recharge refrigerant levels, which should only be performed by a professional. We also service gas and electric furnaces, heat pumps, and all other types of heaters, heating systems, ventilation systems, and Indoor Air Quality products like humidifiers and dehumidifiers, air purifiers, and UV Lights outfitted for HVAC systems. Call us for an appointment today!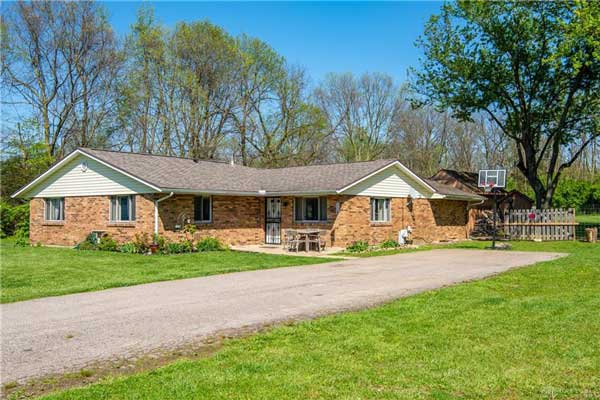 Learn More About
Wilberforce, OH
Name in honor of a British statesmen who was a driving force in abolishing the horrors of slavery, Wilberforce is a community in Greene County southwest of Xenia, known for its historic African American colleges; it has a population of about 2,270 people. When Wilberforce College was established there in 1856, the community also took on the same name. This community served as a major stopping point for people escaping slavery in the south on the Underground Railroad prior to the American Civil War. Historians say Wilberforce had seven stopping stations on the Underground Railroad. The National Afro-American Museum and Cultural Center is in Wilberforce. The Ohio Historical Society runs it, and its exhibits; it offers learning opportunities for the region. The Association of African American Museums is also in Wilberforce; it is funded by the private university; it works to build smaller museums up to professional capacity. As noted above, Wilberforce has two historically black colleges. In addition to Wilberforce University (and Payne Theological Seminary), Central State University is nearby.
In 1856, Wilberforce University was set up privately as a joint project by the Methodist Episcopal Church of Cincinnati and African Methodist Episcopal Church. In 1863, the AME Church sold another property in order to buy the college after its temporary closing because of financial problems during the war. It is the first college to be owned and operated by African Americans. For many years, Bishop Daniel Payne, who led the founding and later purchasing of the college, was the school's first president. A host of well-known scholars have taught classes there. Among the more prominent professors was a West Point graduate and 19th-century U.S. Army officer named Charles Young. Young served with the Buffalo Soldiers in the West before teaching at Wilberforce. He was born into slavery, yet later became the highest-ranking African-American officer in the Army until after World War I. His historic residence, Youngsholm, has been recognized and established as a National Historic Landmark along with the Charles Young Buffalo Soldiers National Monument.
Central State University was established by the state in 1887; it had a normal, commercial, and industrial department. As noted above, Central State is located in the community of Wilberforce near the college. In 1947, the department included four-year programs; it was eventually established as its own separate school. After further development, in 1965 it earned university status.