High-Quality HVAC Services in
Wilmington, OH
Here at Huber Heights Heating & Cooling we  are proud to serve the residents of Wilmington, Ohio, (and those in surrounding communities) with a superior level of customer service that our competitors can't match. In each and every visit we make to area homes, we strive to make sure each and every customer has a Five Star Experience ‒ each and every time; 100% Satisfaction Guaranteed!
Our service vehicles show up to your home on time and fully equipped with all types of up-to-date HVAC equipment, technology, and tools. We have a huge variety of furnace filters, HEPA filters, and AC filters, all sorts of air filters. We keep up with the latest technology in thermostats, including smart thermostats and programmable thermostats, which are incredibly convenient. We repair AC fans and AC compressors, as well as recharge refrigerant levels, which should only be performed by a professional. We also service gas and electric furnaces, heat pumps, and all other types of heaters, heating systems, ventilation systems, and Indoor Air Quality products like humidifiers and dehumidifiers, air purifiers, and UV Lights outfitted for HVAC systems. Call us for an appointment today!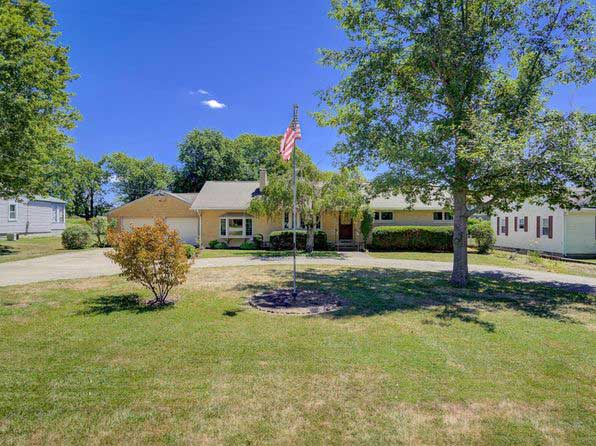 Learn More About

 Wilmington, OH
With a population of approximately 12,500 residents, the City of Wilmington is the county seat of Clinton County; many consider Wilmington to be the birthplace of the banana split.
Visitors entering Wilmington are greeted at city entrances with the city's slogan of "We Honor Our Champions" which is accompanied by signs highlighting various athletic accomplishments from historic teams from the city. Wilmington is the home of one of the National Weather Service's weather forecast offices; that office reportedly serves all of Southwestern Ohio in addition to areas of Kentucky and Indiana. Time magazine featured Wilmington in an issue on Dec. 8, 1997; the city was featured as being an attractive small town for suburban families. Wilmington was also showcased in a 1995 publication titled "The 100 Best Small Towns in America." The city is home to Wilmington College, which was founded in 1870. Historians say it was initially named Clinton; Clinton was founded in 1810 as the county seat of the newly created Clinton County. The city changed its name to Wilmington in 1811. In 1828, the village was incorporated. By 1833, Wilmington grew to having a total of a jail, a brick courthouse, 14 stores, two grocery stores, four churches, two taverns and 100 residential homes. Wilmington is located about an hour equally from Cincinnati, Columbus and Dayton. In the mid 1990s, the city started its famous annual Banana Split Festival to celebrate Wilmington's creation of the famous dessert in 1907.
Additionally, the city hosts the Clinton County Corn Festival every year, which honors the rich agricultural tradition of the county.
In 2007, a new festival, the Hometown Holidazzle, was created. It takes place in the late fall. Aside from the annual events, Wilmington played host to a festival each year that a new Harry Potter book was published. Thousands would gather in downtown Wilmington at the Books 'N' More bookstore and surrounding businesses to celebrate each release.
Located in the downtown business district is the historic Murphy Theatre, which can be seen in the film Lost In Yonkers, part of which was filmed in the city in the early 1990s. In 2016, Wilmington was the setting of Michael Moore's documentary film, Michael Moore in TrumpLand, which was recorded throughout two nights at the Murphy Theater there.
The film had many mixed reviews.