High-Quality HVAC Services in
Yellow Springs, OH
Here at Huber Heights Heating & Cooling we  are proud to serve the residents of Yellow Springs, Ohio, (and those in surrounding communities) with a superior level of customer service that our competitors can't match. In each and every visit we make to area homes, we strive to make sure each and every customer has a Five Star Experience ‒ each and every time; 100% Satisfaction Guaranteed!
Our service vehicles show up to your home on time and fully equipped with all types of up-to-date HVAC equipment, technology, and tools. We have a huge variety of furnace filters, HEPA filters, and AC filters, all sorts of air filters. We keep up with the latest technology in thermostats, including smart thermostats and programmable thermostats, which are incredibly convenient. We repair AC fans and AC compressors, as well as recharge refrigerant levels, which should only be performed by a professional. We also service gas and electric furnaces, heat pumps, and all other types of heaters, heating systems, ventilation systems, and Indoor Air Quality products like humidifiers and dehumidifiers, air purifiers, and UV Lights outfitted for HVAC systems. Call us for an appointment today!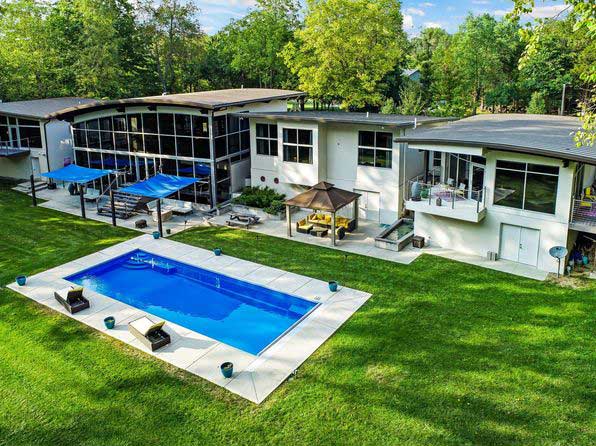 Learn More About
Yellow Springs, OH
The beautiful, unique Village of Yellow Springs is tucked away in Greene County, north of Xenia; the town is colorful, vivant and rich with culture, art, history, nature and fun attractions that truly make it one of a kind. Yellow Spring was founded in 1825 by William Mills and a hundred other families who sought to emulate a seemingly utopian community in New Harmony, Indiana. Because of internal conflicts, the communitarian efforts fell apart. Nonetheless, Yellow Springs earned its name from several nearby natural springs in which waters were seen as rich in iron content. Yellow Springs had long been the home of Shawnee Native Americans, most of whom were forced out when European-American settlement arrived and pushed westward. In 1846, the completion of the Little Miami Railroad resulted in much more commerce here as well as more inhabitants to this area of Greene County. Numerous visitors during the nineteenth century came to the village for their springs, as these springs were believed to have health benefits.
In 1856, Yellow Springs was incorporated as a village. Established in 1850 by the Christian Connection, Antioch College began offering classes in 1853 with the distinguished scholar Horace Mann serving as its first president. In 1920, Arthur E. Morgan became president of Antioch College. Morgan was known for his innovations and he implemented a popular work-study program for students. An engineer by training, Morgan left Antioch to become head of the Tennessee Valley Authority during President Franklin D. Roosevelt's administration. Upon his return, he was a key leader of Quaker intentional community developments in Ohio and in North Carolina. Antioch College expanded beginning in 1964, to include 38 "centers" around the country by the end of 1979. Its by-laws were changed to define Antioch as a "network", not a college, owned by Antioch University Corporation. In 1986, 32 of its units around the country were closed, leaving six campuses, which included both its original College campus in Yellow Springs and the college's School of Adult and Experiential Learning there. It operated separately as Antioch University McGregor. That adult and graduate education school was renamed as Antioch University Midwest in 1988. Among the many attractions in Yellow Springs are Glen Helen Nature Preserve, Little Miami Scenic Trail, John Bryan State Park, Clifton Gorge State Nature Preserve, Young's Dairy and a slew of parks and other attractions.